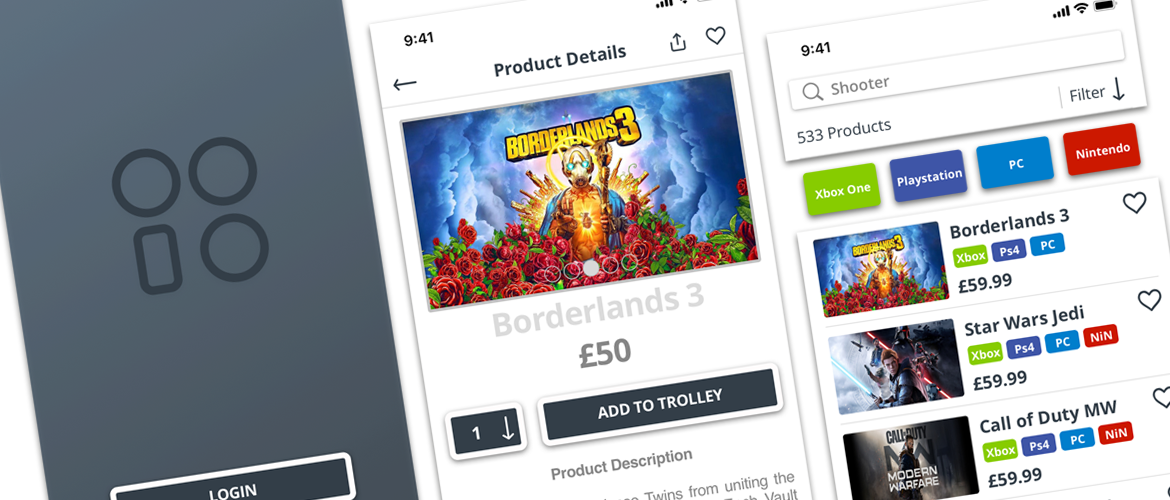 ---
Price Bastards is the soon to be the new E-commerce website and app for a new gaming company formed from Overclocker ltd professionals. I was approached by the Marketing Director in order to direct the whole design process.
Our first challenge as a design team was to work knowing that we could not have a final representation of our work. The developers team was going to be formed later. For this reason I tried to approach the whole project with scrupolous attention to normal practices and pure UX/UI principles. AI and Interaction design help us out in our task. I also prepared personally the Zeplin versions for the developers.
I created an Information Architecture of this App to gain more of a technical understanding of how the system works. My focus was on designing the app in a way that at any time and at any state user should know what else they can do and where they can go.
I began by creating a design library in Sketch, starting with typography then colour, iconography and UI components. I took this task in order to mentor my team on how a proper design system should be created.
---
Price Bastards iOS typeface
---

Price Bastards iOS App primary colour palette
---

---

---