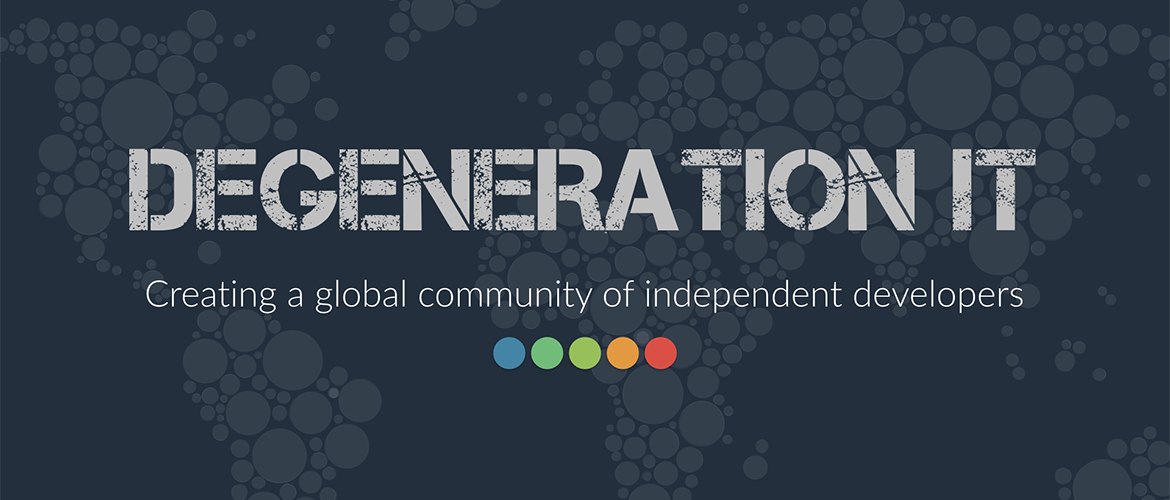 ---
While [De]Generation's founder was working on her university course work, she realised that there was a massive challenge with the way that students have been working - and that this challenge also presents a huge opportunity. In the past, millions of hours of intense development work would be poured into a black hole every year, as students hand in coursework that will never again see the light of day. She discussed her idea with a friend who is an experienced developer and project manager. His experience working with the Guardian, Telegraph and British Government meant he was able to not only recognised the value of her idea, but he was also able to help her develop v1.0 They began working to bring coders together with businesses and project managers.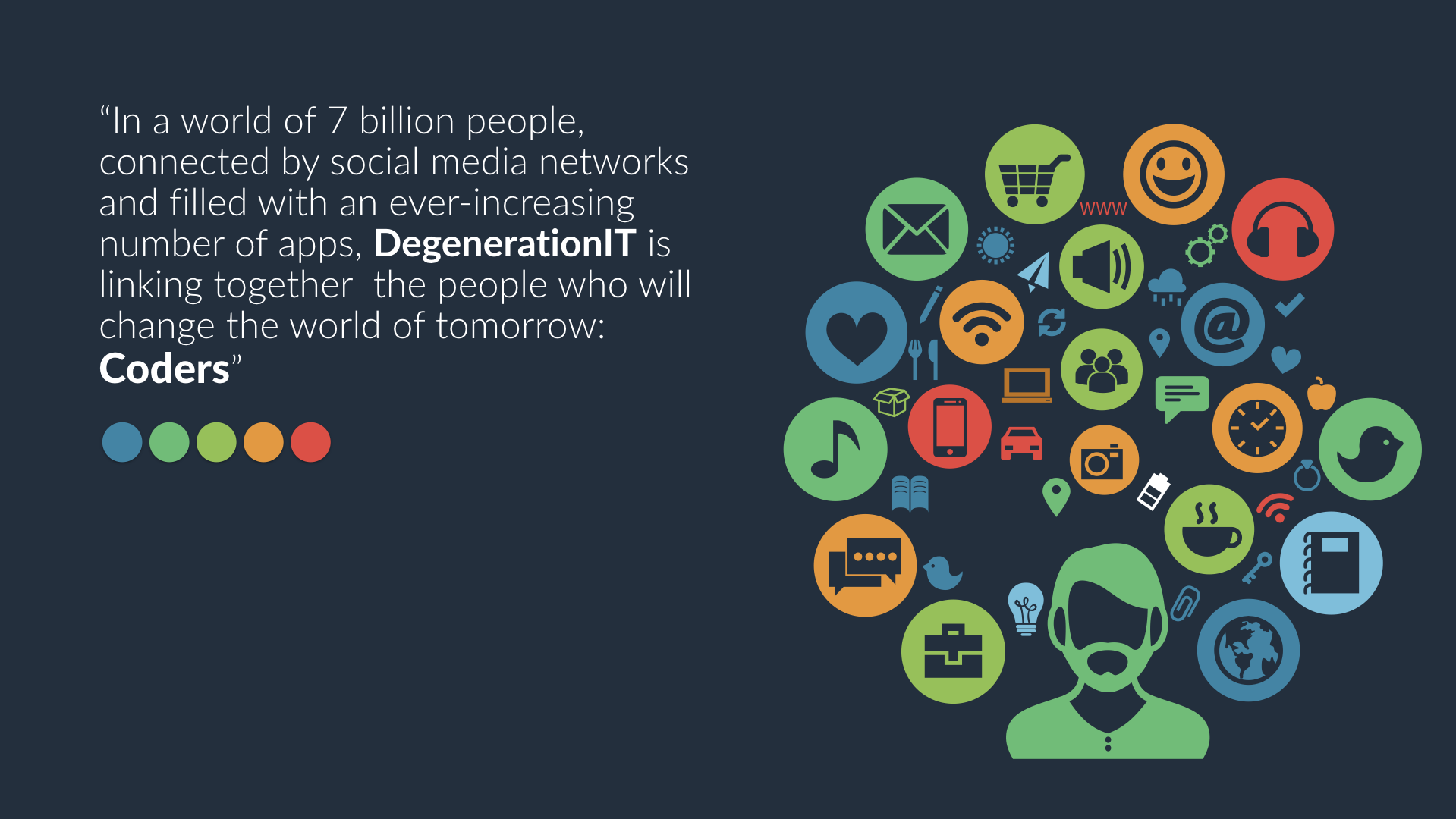 Students need real world experience, to build networks and to be able to permanently showcase their best work. Right now the best place online to find a job is LinkedIn, but LinkedIn is great when you already have some form of work experience. Most of the students don't have that until they graduate, but during their courses they produce a considerable amount of work. Most of this work end up in a personal portfolio, but some of it gets forgotten as it is sometime not a full scale project or not too presentable. However, most of these projects reveal incredible ideas or skills, which with the right money and time investment they could become profitable products.
The basic idea of DegenerationIT is very simple: a web portal where developers of every level and from every background can share their work, achievements and expertise. A safe haven where intellectual property is protected and everybody is free to promote their work and skills or help others along their journey.

After working on the concept, we moved to the prototyping stage. The initial site was built and we then reached out to higher education establishments. University College London, Ravensbourne and Oxford have all reacted positively, with UCL and Ravensbourne next in line for a visit with the DegenerationIT team.
We have explained the plan to AMD (one of the largest technology companies on the planet) and they have agreed to support us with personnel and content during our development phase. Overclockers.co.uk is one of the UK's biggest computer resellers and they have asked for a plan as to how we might work together in the future. We have also initiated media partnerships, beginning with KitGuru.net - one of the largest technology sites on the planet.

With seed capital, we will be able to ramp up our activities - sponsoring Hackathons where we will recruit members and acquire projects. We have laid out our revenue streams clearly and our model is simple. To build a massive, unique, global community of young developers who will constantly create, develop and deploy new projects. It is a numbers game. We are panning for gold, but the river is rich and it will only take a few nuggets for us to achieve significant growth.

The features and benefits are very simple: Unique community of talented people, pouring their time and skill into new projects. We ensure that the best of these land an industry partner and a new business is born. Costs are low, the team is hugely experienced, there are 2.4 million students in the UK alone and the world's appetite for apps is massive and growing.
Target Audience and Market Research
---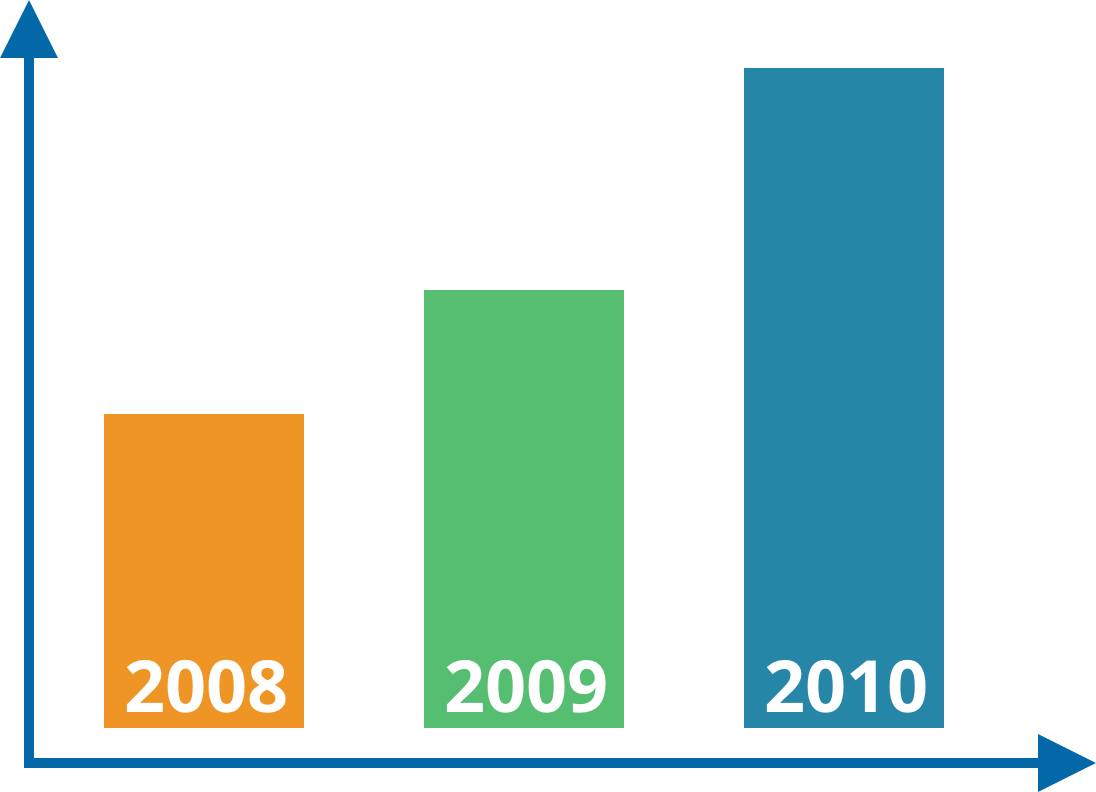 Data from Apple shows that from the launch of the Apps concept in 2008, to the worldwide market for Apps reaching 5 billion downloads, took less than 2 years.
Facebook has just opened a massive new office in South Africa and announced that it expects the next BILLION users to come from developing continents like Africa.
Data transmission rates will continue to get faster and data plans get cheaper all the time. The amount of computer power available to the individual always increases. Each increase opens up new markets for apps. This market will continue to evolve indefinitely.
The market for apps is massive and growing. There are millions of developers in universities across the globe. Companies need new apps. DegenerationIT creates a unique place where these things come together.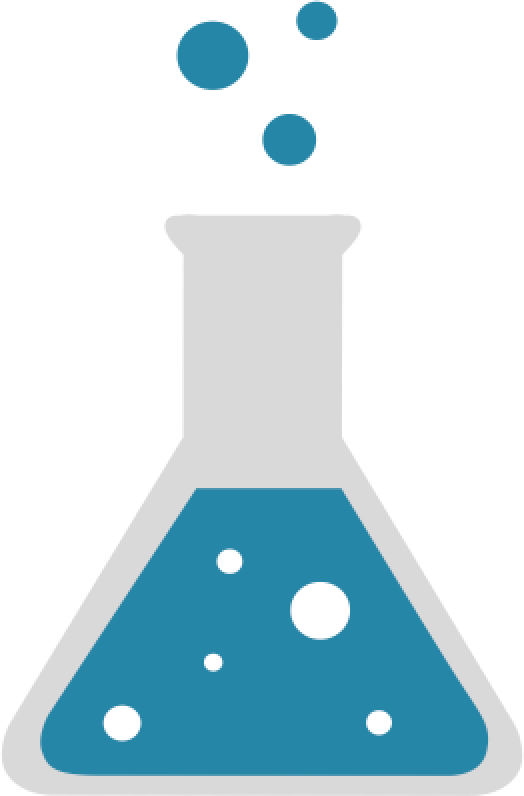 It is a unique idea, first in the market
It has been developed inside a university, so it's able to leverage academic networks in a way that is blocked to outside organisations
There is a strong team backing the IT student community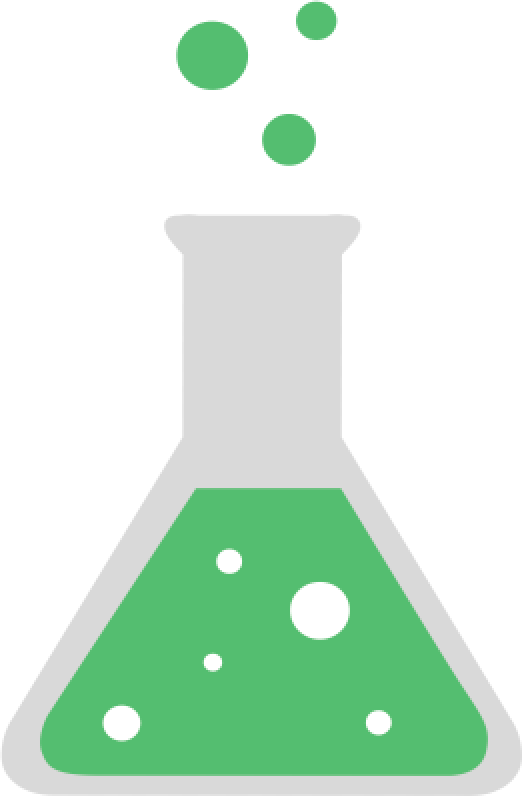 Every technology company wants to get inside universities. It is very difficult for them to do that unless they are invited from the inside. Two months ago, we invited AMD into Goldsmiths University for a lecture, for the first time.
Our cost base is so low that one success would fund the project for another year: the website is already built and the hosting is taken care of. Both of them can be improved, but they provide a very solid starting point.
We have massive connections into the tech sector and the ability to open up every college in the UK.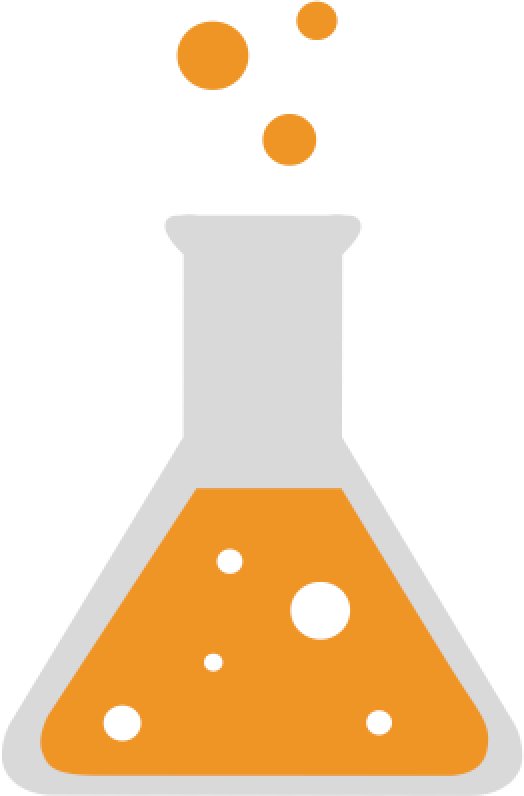 The better it works, the bigger it gets. Now that we are still small, we need help bringing the community attention to it
The model is sensitive to working capital
Initial development has been funded and more money has been set aside for the autumn (when a shortfall is anticipated)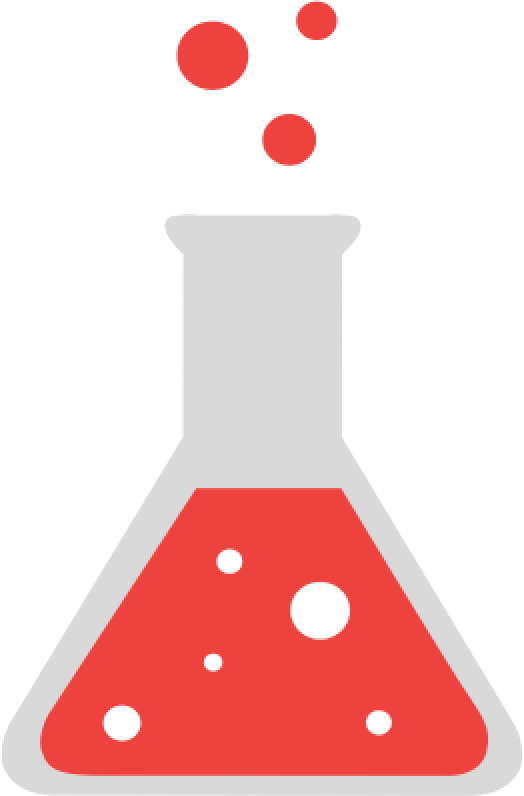 Any kind of partnership may be viewed as 'uncool'. We take pride on the fact that there is no advertisement in our website, however we will need partnerships in order to help the community grow. We will have to choose our partner very carefully in order to maintain the trust of our users which believe we are on their side, as do we.
Therefore growing DegenerationIT will require us to forgo many of the more successful 'traditional marketing techniques'.
Reputation is everything and we are determined to maintain our integrity.
The results from our UX research and labs gave me opportunity to tailor a perfect design suite for DGIT. I created a Sketch library and used all design principles including Atomic Components. During all the process I was mentoring to the best of my abilities students to help us out and at the same time get a good glance of how the workflow for a design process is done inside a company.
---
---

Degeneration IT primary colour palette
---

---

---